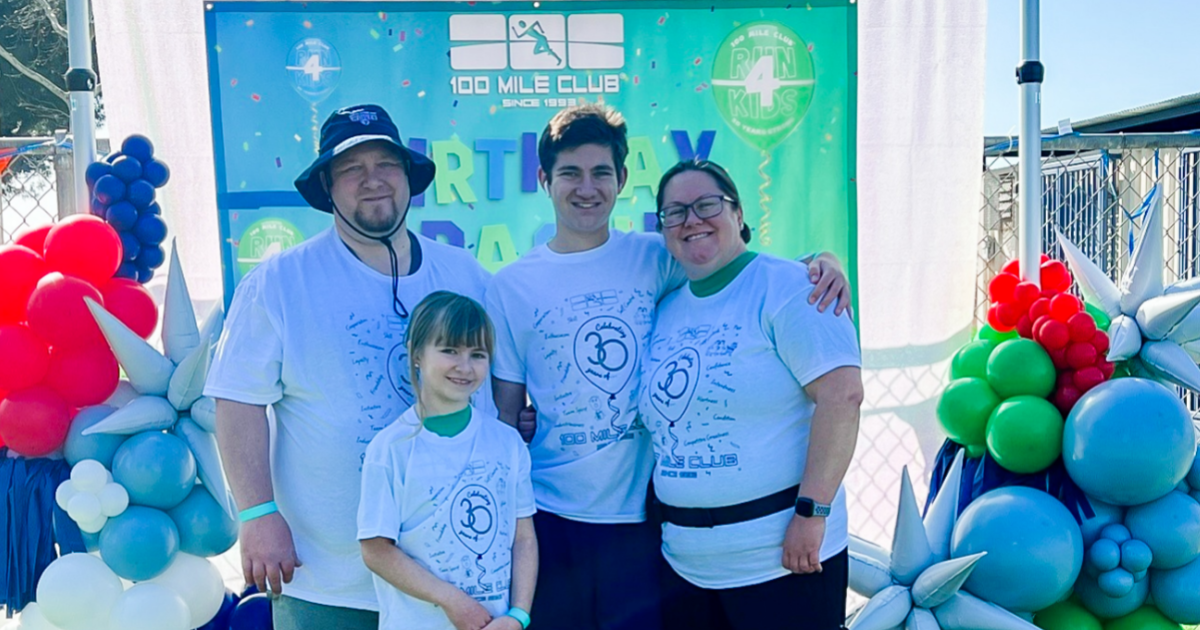 The most important things in life are the connections you make with others. 100 Mile Club helps build strong social-emotional connections by providing a shared goal for our participants. The relationship between teachers and students, or parents and children, greatly impacts our children's development. Setting a goal and working together to accomplish that goal gives our children opportunities to learn the value of dedication and teamwork, all while creating lifelong memories.❤️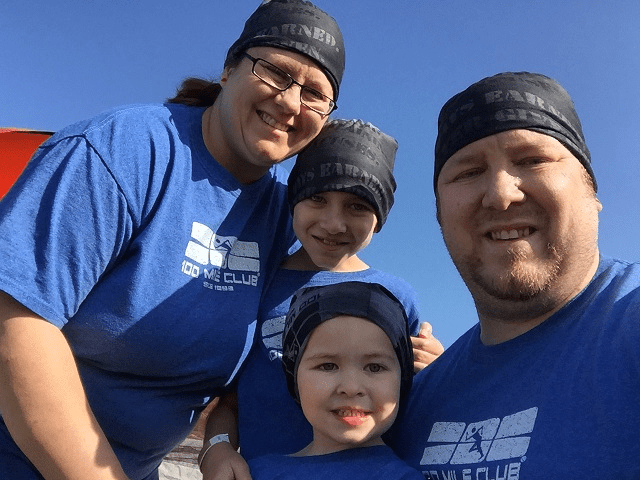 Meet the Huff Family!
Running strong together since 2014
How long have you been part of 100 Mile Club and Club 262? 
Here are some thoughts from Mom! "We have been a part of the 100 Mile Club since my son Nathan's 1st-grade year (2014-2015, our first year) and Club 262 summer challenge since 2018. Haley has been part of the 100 Mile Club since she was 3."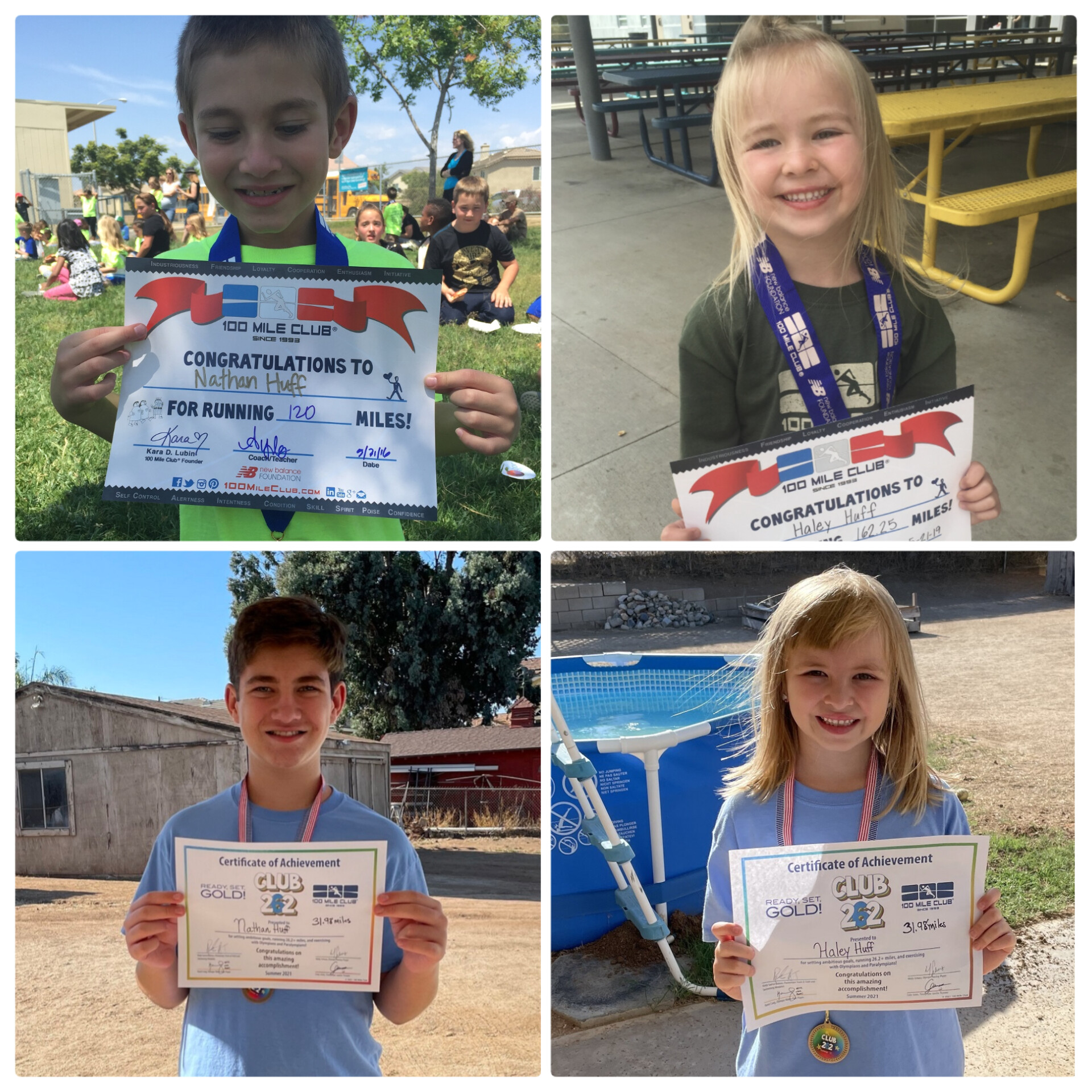 What advice do you have for a family wanting to move together during summer and new school '23-24 (Club 262 or 100 Mile Club)?
"Our advice is just to do it and walk or run and talk, make lasting memories, and make it something to look forward to."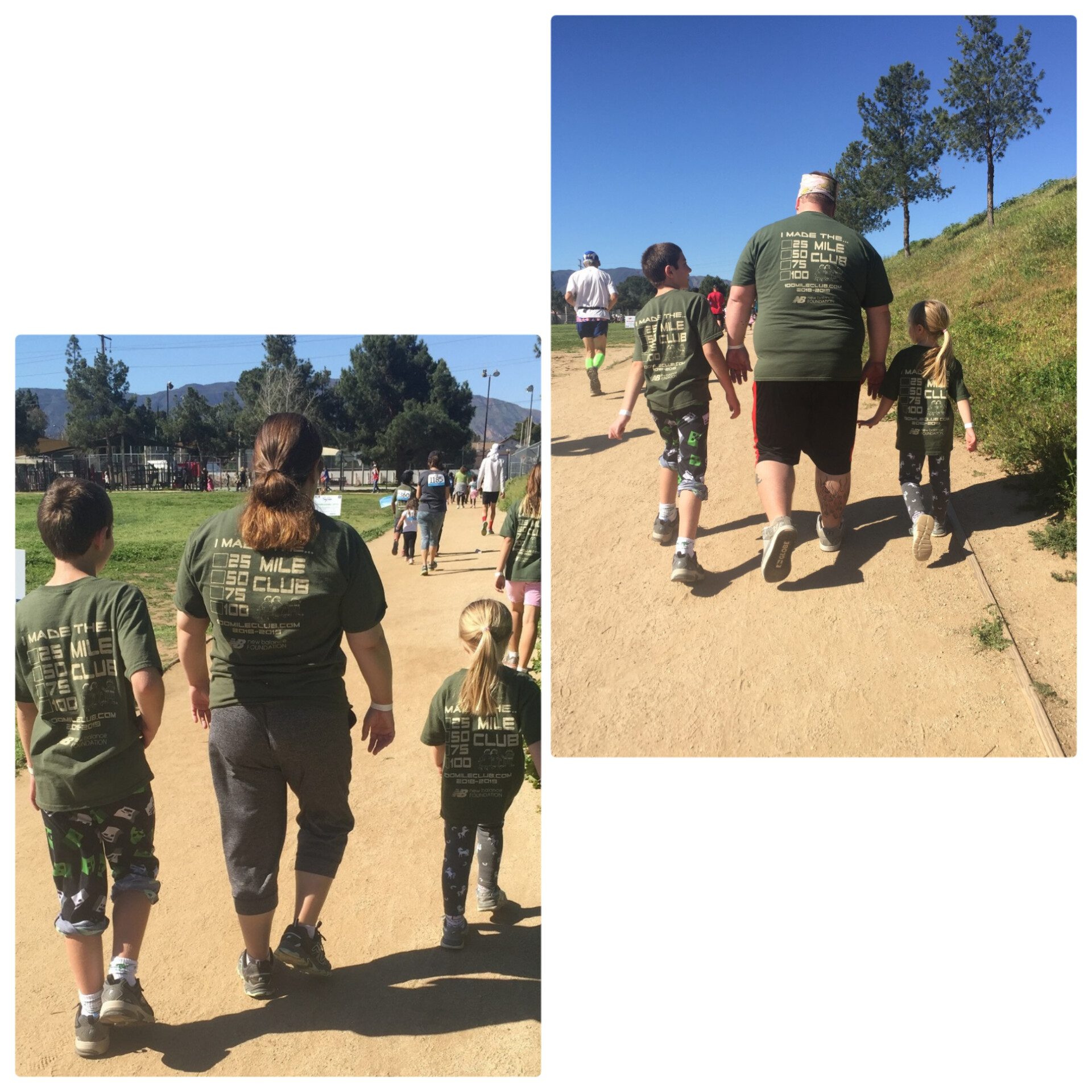 What is your favorite part of Club 262 and 100 Mile Club?
"As a mom, my favorite part of the 100 Mile Club is the new shirt color every year, walking and talking with my kids. Nathan loves the exercise part and enjoys talking while earning miles together. My sweet girl Haley loves running and walking and cherishes the moment. Robert's favorite is exercise and family outside in the fresh air."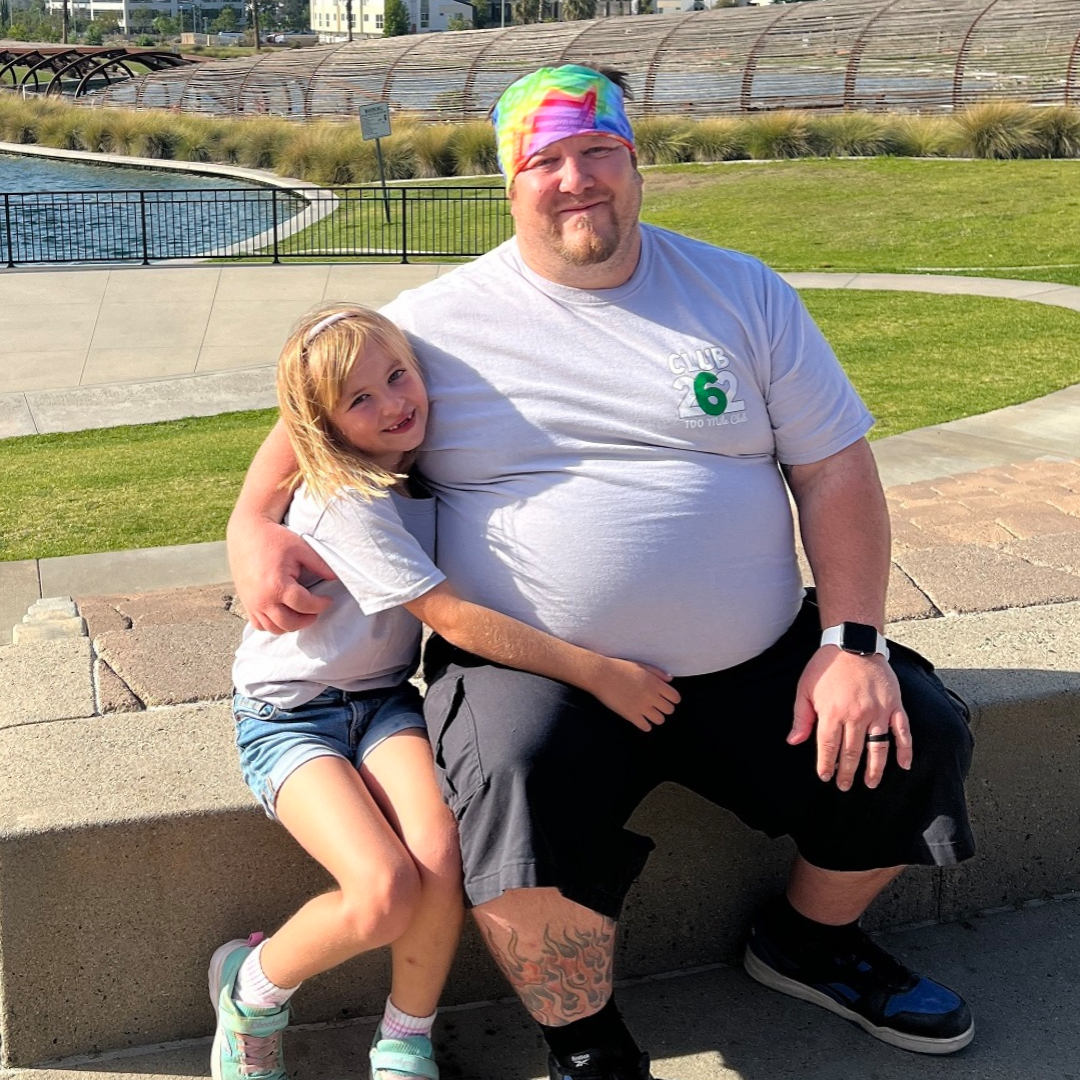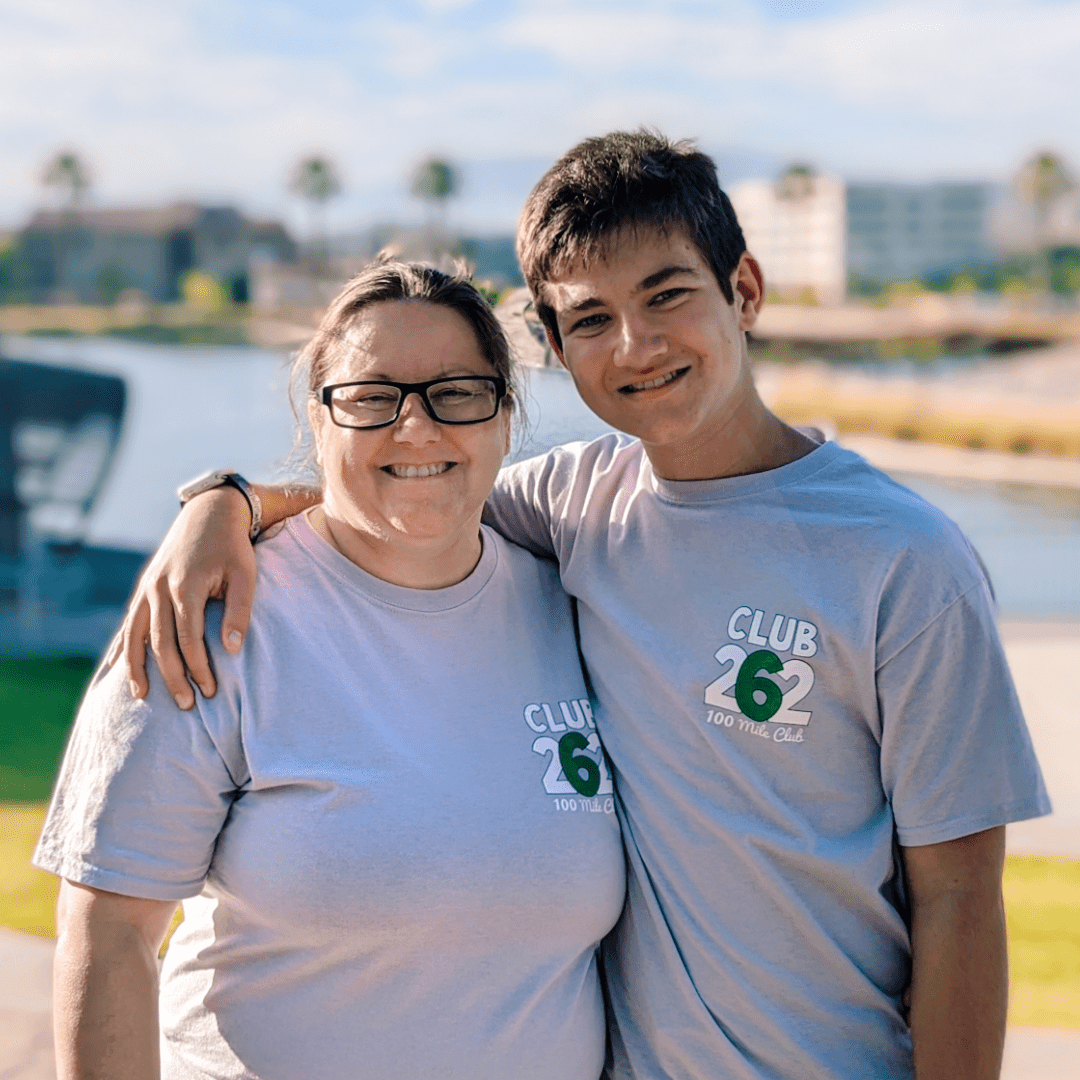 Were there any moments that inspired you during your 100 Mile Club journey? 
"I had one moment in 2017 when I lost my mom. I needed to keep going for my kids, so 100 Mile Club and Club 262 helped me with my grief, and we talked so much together on our walks (about three times a week). We would visit the 100 Mile Club calendar for local events such as Dos Lagos and Run with ACOP. We would attend the Kaiser walk once a month and the Pikes Peak Park, and when they had it, we would go to Surface Club Park for each event. We would set a goal and achieve it. We love our 100 Mile Club family, and it feels like family. Nathan and Haley love 100 Mile Club so much. This is my son Nathan's 9th year and my daughter Haley's 7th year. We have made so many memories together as a family, and they have made so many at school, and every year we get 100 or more miles."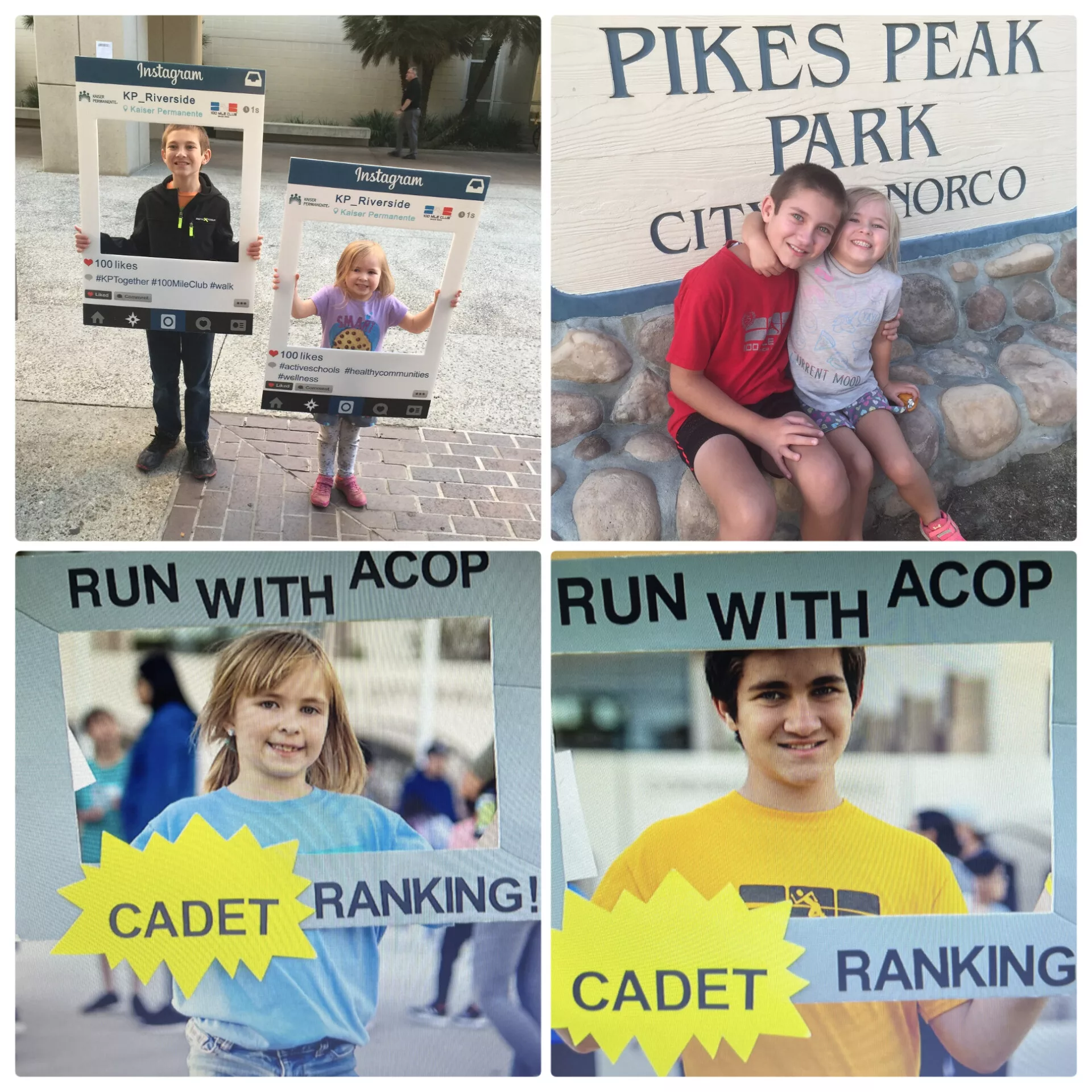 Thanks to the Huff Family for running 30 years strong!