100 Mile Club is the elite school-based program leading the effort in the prevention of childhood inactivity and obesity across the nation. Since 1993, we have been changing the lives of kids, school districts, families and communities with our evidence-based program to motivate kids to run or walk 100 miles during the school year.
Register Your School and Get Moving Today!
Our Program is for Every School at Any Budget
The 100 Mile Club school program is easy to start, highly flexible and cost effective. We offer four program packages: Ultra-Elite, Elite, Pacesetter and Start Line. Each package includes fun incentives to keep kids motivated and moving at a cost ranging from affordable to free.
Special circumstances? Budget issues? No problem. We will work one-on-one with you to ensure your school and kids join the 100 Mile Club movement. Contact us at (951) 340-2290 or [email protected].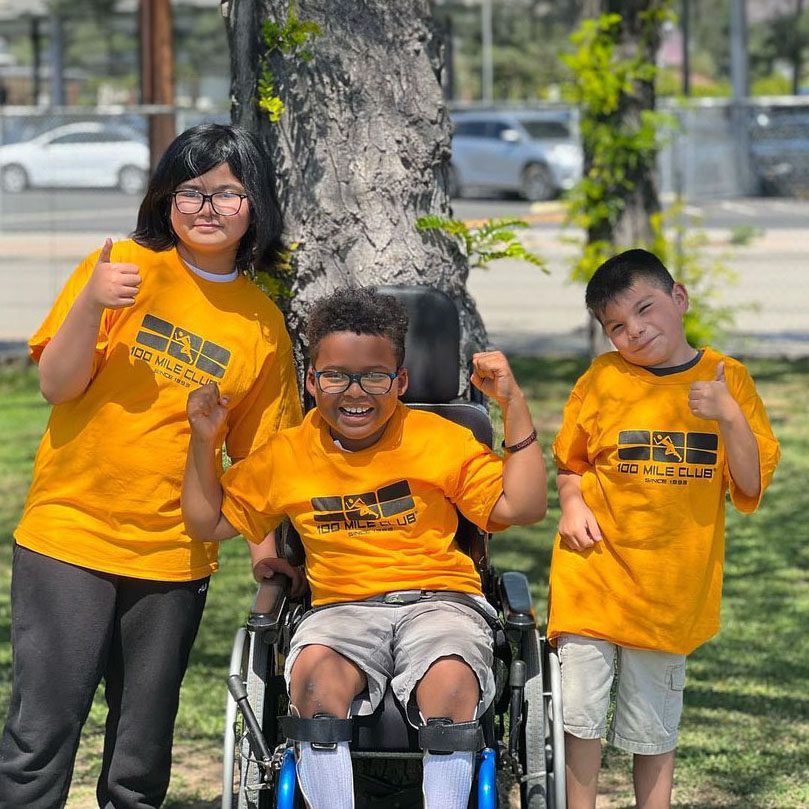 The Award-Winning 100 Mile Club Program Packages
$20 per student
Just like ultra-elite athletes deliver maximum performance, this package delivers the maximum incentives that 100 Mile Club has ever offered.
Key incentives include:
• 100 Mile GOLD MEDAL
•Drawstring Backpack
• 25 Mile T-Shirt
• Dog Tag Keychain
• 100 Mile Club Frisbee
• AND SO MUCH MORE!!!!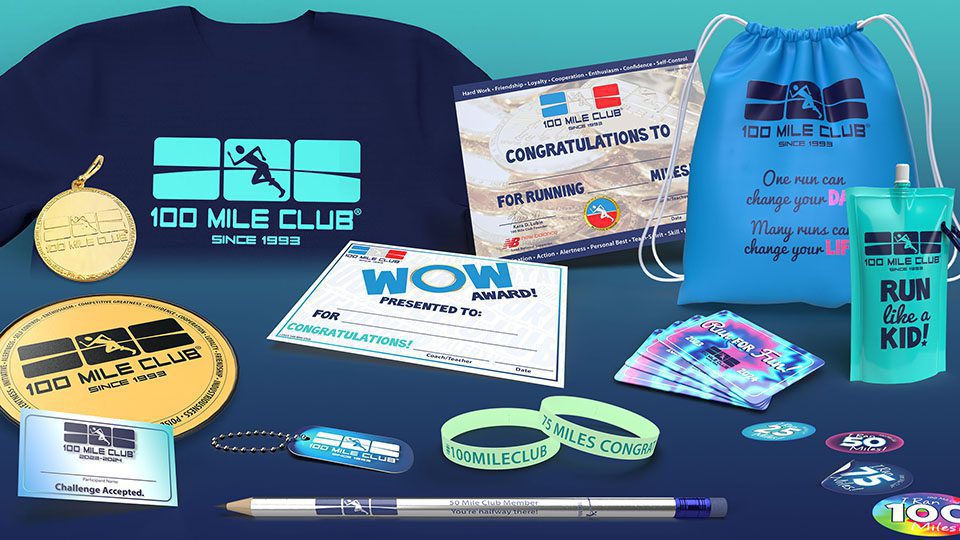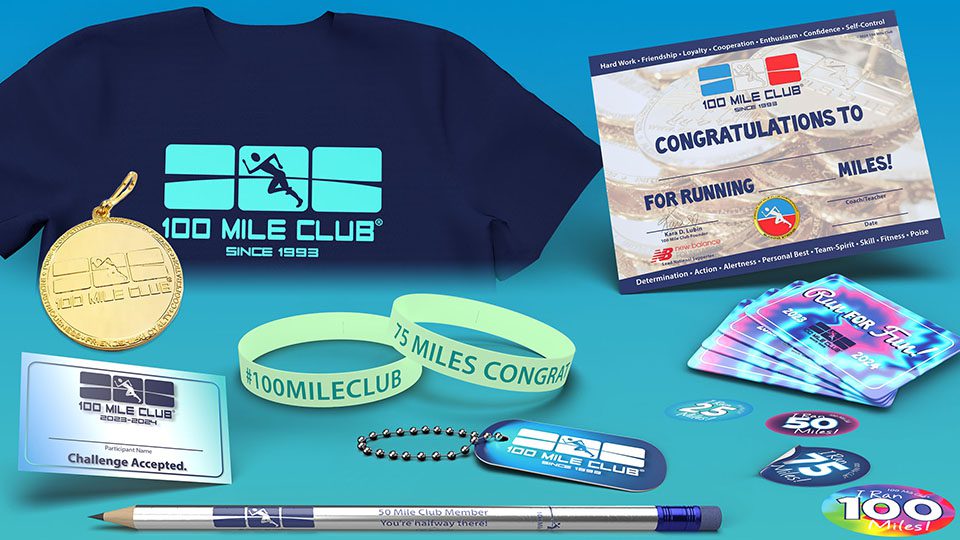 $15 per student
The ELITE package is our long-running, most-popular program package. This package includes the coveted "always earned, never given" GOLD MEDAL in addition to these motivating incentives:
• 100 Mile GOLD MEDAL
• 75 Mile Wristband
• 50 Mile Pencil
• 25 Mile T-Shirt
• AND MORE!!!!
$5 per student
The PACESETTER package is our low-cost option for your school to set the pace for others to follow your lead in improving the health and well-being of students through daily physical activity. Incentives include:
• MILEstone Stickers
• Challenge Accepted Card
• Dog Tag Keychain
• And More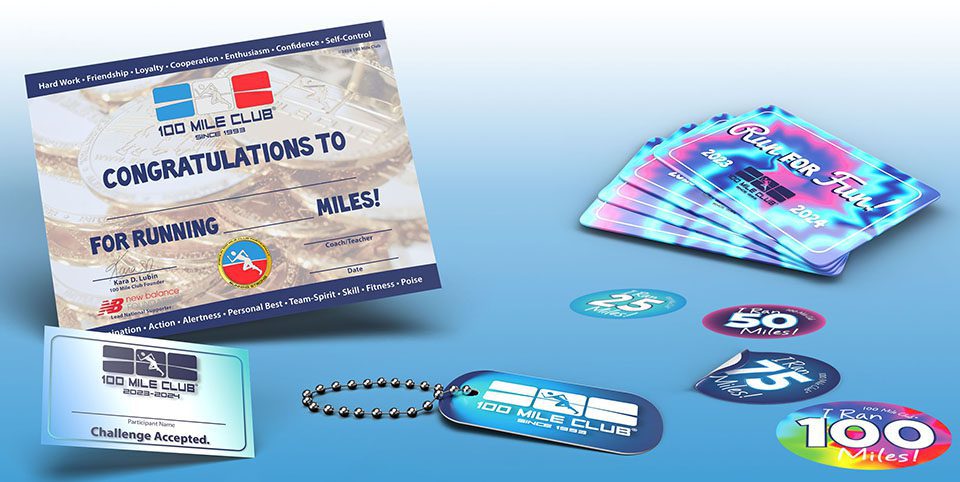 Free!
The START LINE package is a free option for your school and students. With downloadable resources, this is an easy way to get your school started immediately and join the national effort to help ALL kids increase physical activity and become healthy, happy and connected.
Run One, Run All!
Mix-and-match incentive packages to fit your school's unique needs.  With four package options, there's something for every grade, classroom, and student. And with our Free Start-Line option, 100 Mile Club is your no-excuses program to get EVERY student Healthy, Happy, and Connected. 
We want your 100 Mile Club program to be wildly successful. With every program package, you will also have free access to a library of resources and one-on-one consultation with 100 Mile Club experts.