Signature Partner
The 100 Mile Club is proud to be supported by the New Balance Foundation as part of their ongoing efforts to prevent childhood obesity. We are grateful for the continued support from the New Balance Foundation, and are proud to work with them in our shared goal of improving the health and well-being of children and communities.
The New Balance Foundation approaches childhood obesity thoughtfully, comprehensively and focused on the long-term. Their approach is sustained through the powerful, collaborative relationships among their partners.
Learn more about this partnership below.
Learn More
Program Partners
Kaiser Permanente's mission aims to improve the health of communities. We envision communities where all people can eat healthfully, live actively and be empowered to proactively seek health in their own lives and to make health-promoting changes in their neighborhoods. Kaiser Permanente's Healthy Eating Active Living Initiatives include several collaborative strategies that have a significant and measurable impact on population health by focusing on prevention and engaging communities in work to improve the conditions in their families, neighborhoods, workplaces, and schools.
The 100 Mile Club is grateful to Kaiser Permanente for supporting our local Riverside County schools through their Southern California Community Benefit program.
Learn More
As an indigenous community the origins and history of the San Manuel Band of Mission Indians stem from our relationship with the land and to all who share it. This has shaped our culture, traditions and present lives. Since ancient times we have expressed ourselves through a culture of giving. Today, San Manuel is able to answer the call of Yawa' (Serrano word meaning "to act on one's beliefs") through partnerships with charitable organizations, and we look forward to opportunities that the future holds as we partner with outstanding groups that continue to make positive impacts - particularly those focused in the areas of Education, Health, Economic Development and Special Projects.
The 100 Mile Club is proud to be a 2014 Yawa Health Award recipient. We are grateful for the funding from San Manuel which supports our schools throughout San Bernardino and Riverside Counties.
Learn More
Since goodr is a running sunglasses brand created for people who think running is fun, and 100 Mile Club is an organization created to make running fun for kids; a match.com algorithm couldn't have hitched a better pair!
We started goodr because we think running and working out is fun, and your gear should be, too. At our core, we're all about creating fun, fashionable, and functional sunglasses that everyone can afford. When we looked at the running sunglasses category, we found it was full of overpriced, ugly product. Our goal was to create the best pair of running sunglasses for under $30 and we did it!
The 100 Mile Club is grateful to goodr for their generosity and sponsorship of 100 Mile Club kids.
Learn More
Gold Partners
We are proud to serve the advertising needs of the San Bernardino and Riverside areas. With our extensive inventory of Billboards, Digital and Transit Displays and the best team in the business, we will help you craft a campaign and successfully reach your target audience.
Visit Website
Celebration Partners
Here at the 7773 Foundation, we are committed to a single goal-we strive to make the world a better place. Our Mission is to Empower and Enrich the lives of our Youth through opportunities for a brighter future and to strengthen our community. Founded in August of 2014, the 7773 Foundation continues to be driven by the same values that initially inspired our Nonprofit Organization. These values include generating funds; assisting other organizations; and providing opportunities, educating and empowering today's youth.
Visit Website
Party Partners
Twenty years ago, Diamond Wipes saw its humble beginning in Southern California. One vision, one machine, and one product. Today, Diamond Wipes has grown to over 300 team members and takes pride in its woman and minority, global and diverse heritage. The company, driven by its values is inspired by its social responsibility to give back to its community.
Visit Website
Festival Partners
A Cone Zone Inc. is a full-service traffic control company serving the Southern California area.  They are determined to set themselves apart from others by offering excellent service, quality products, and a state-of-the-art sign shop to handle all unique sign needs large or small.  A Cone Zone's reputation is built on their employee's dedication to completing each job with speed, accuracy and safety in mind. 
Visit Website
Loza & Loza, LLP is a full-service intellectual property law firm with attorneys specializing in the following areas: Patents, Trademarks, Copyrights, Internet Law & Domain Name Disputes, Counseling & Licensing, and IP Litigation. With offices nationwide, Loza & Loza was founded on the philosophy that a strong Intellectual Property (IP) portfolio has immense value to an individual or company.
Visit Website
Lucas Oil Products produces a premium line of oils, greases and problem solving additives for the consumer automotive industry and also a heavy duty line of products for the industrial and agricultural markets.
Visit Website
Vantage LED is an all-around design house located in Ontario, California.  They design, engineer, and manufacture revolutionary digital advertising solutions for the ever-changing LED display industry.  They put people and partners first, using the statement "We Got Your Back" as their mantra since their founding in 2003.
Visit Website
In business since 1990, NCH Galleries is your one stop shop for personal and home accessories. As you walk into Corona's hidden gem, you will discover an Alex and Ani Shop in Shop, carrying the largest inventory of Alex an Ani in Southern California.  This amazing brand built on Humanitarian principals has been the perfect addition to NCH Galleries. Alex an Ani is a powerful vessel for NCH Galleries to help in their mission to spread positivity around the world through collaboration, determination, and inspiration.
Visit Website
Peabody Engineering is a diverse company with three divisions servicing customers across the globe.  Our molding division is dedicated to the design and production of a wide variety of plastic liquid storage tanks. Our Telecom division creates custom structures that seamlessly conceal telecommunications antennas and enhance the appearance of buildings upon which they are installed.  The Fiberglass division creates custom fiberglass structures like ladders, platforms and catwalks for a wide variety of applications. They strive to be a good corporate neighbor in their community and love to support worthy organizations that help enrich the lives of others big and small.
Visit Website
True Blue Consulting
True Blue Consulting is a residential and commercial retail construction consulting firm. With over 20 years experience in the construction industry, they provide value engineering, proposal review, plan review, and contractor review. Their purpose is to guide/ help clients throughout their construction process.
Beacon Hill Office Plaza
The 100 Mile Club is grateful to Doug Crouse and Beacon Hill Office Plaza for their continued support of our program and for being home to our national office for the past 4 years.  
Interested in supporting the 100 Mile Club?  Learn more about our community partnership opportunities here!
Local Partners
Corona Police Department "Run with ACOP" (Anti Childhood Obesity) program is a local initiative to promote health and improve relations with area youth and families. Joining forces with the 100 Mile Club, its goals is to reach out to the youth in the community strengthening relationships and perceptions while increasing activity and the overall health of its youth.
Learn More
Track the Miles offers a web-based program to assist with tracking laps and miles for 100 Mile Club participants. Whether using popsicle sticks or barcode scanners, TTM provides flexible options to input and monitor progress by groups or individuals. With affordable pricing and great customer service, it's simple to get started.
Learn More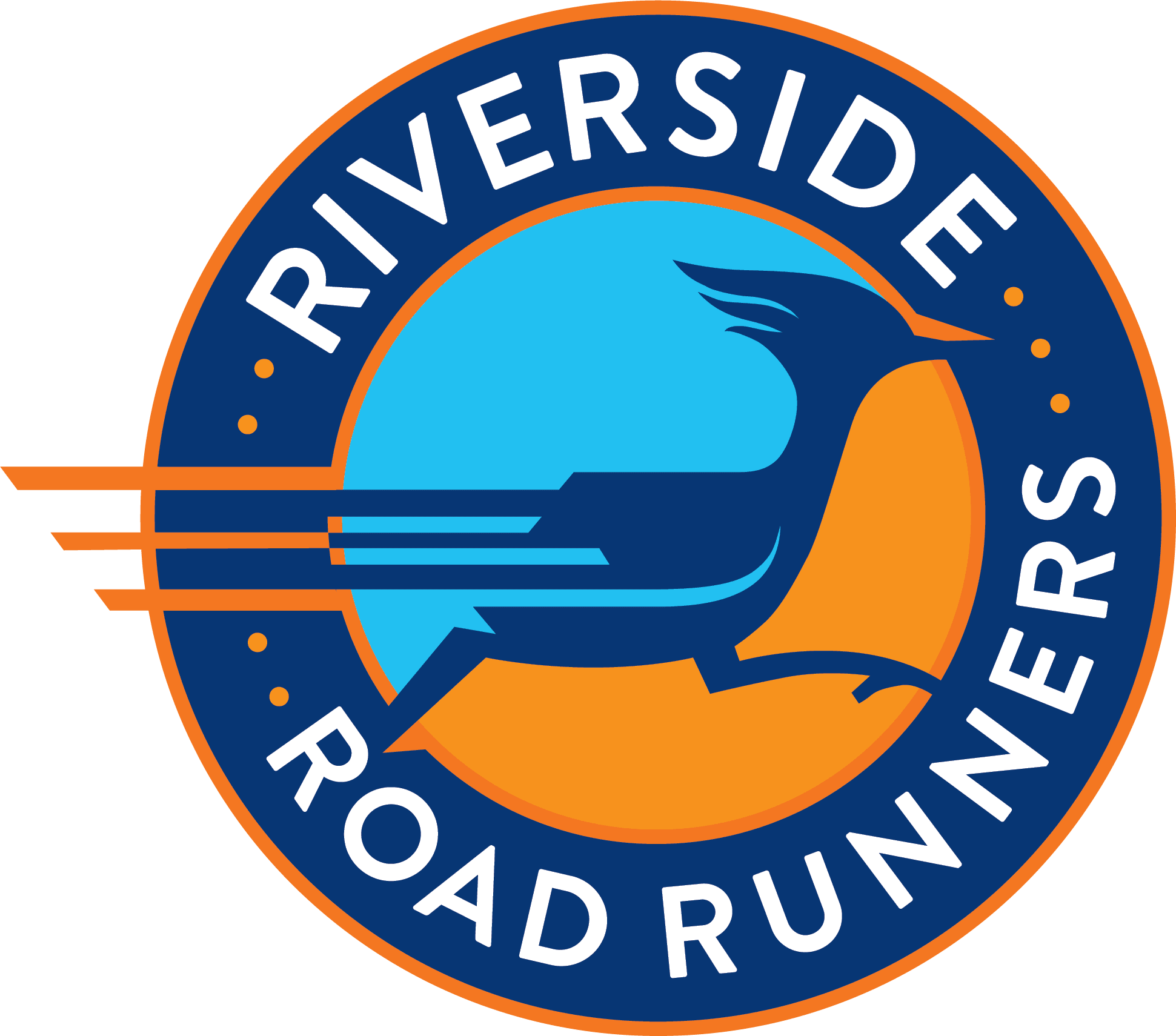 Hand in hand with Unite Us, we are supporting our community by collaborating with health and social care providers to address people's needs and track outcomes.
Learn More
Thank you to the Riverside Road Runners for Encouraging and Supporting a Healthy COMMUNITY.
Learn More
Thank you to our local cities for Encouraging and Supporting a Healthy COMMUNITY.