Comprehensive. Cost-Effective. Award-Winning.
The 100 Mile Club® incentive packages were carefully developed over the course of 30 years and are utilized by thousands of schools in all 50 states and internationally, as well. 100 Mile Club schools at all package levels are universally connected, whether through our signature t-shirts, celebration certificates, coveted gold medals, or all the above!
Since its inception, the 100 Mile Club has motivated and recognized students with a comprehensive set of incentives, uniquely marking milestones at every 25-mile interval. Our packages are all-inclusive, so much fun, and are the highest quality and most cost-effective in the business. Best of all...they work!
Challenge Accepted! ID Card
The Challenge Accepted Identification Card is presented anywhere between mile 1-10. It will indicate to each recipient that a terrific journey to 100 miles (or more!) is ahead.
On the back of the card are 5 important mantras from Coach John Wooden, reminding everyone to make every day your best, be true to who you are, and more!
Included in the following packages: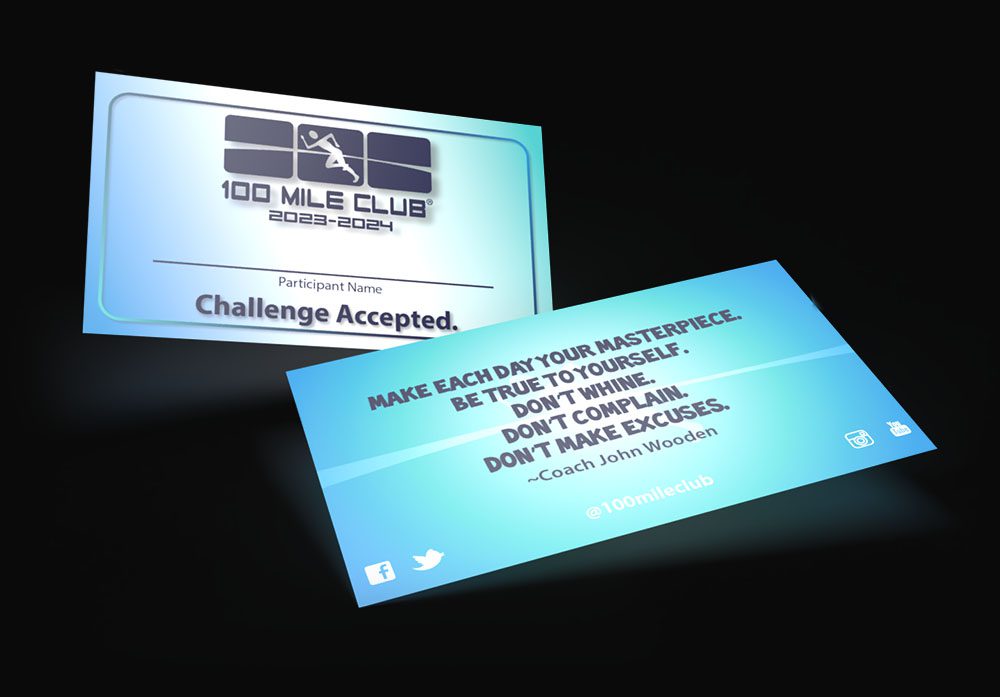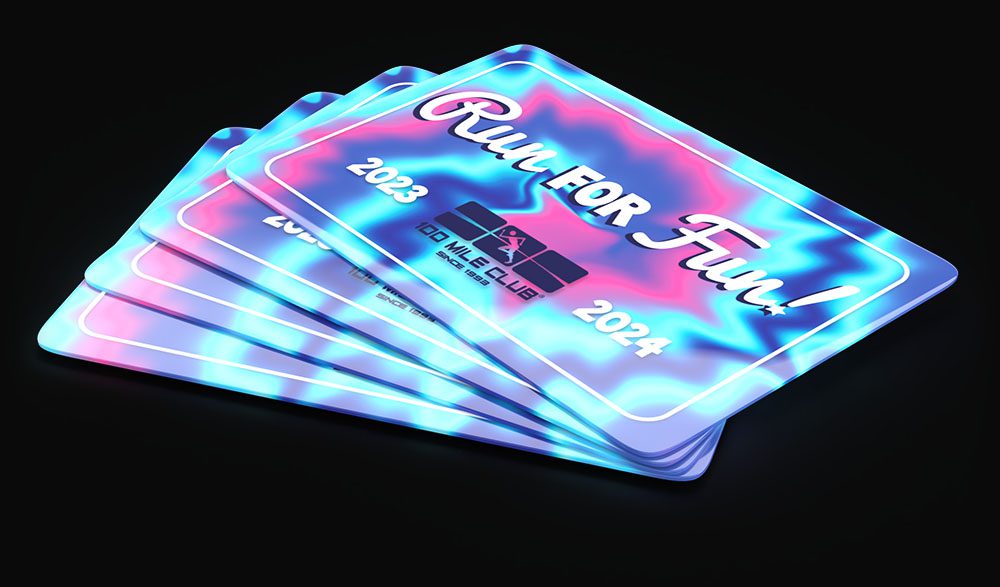 Annual 100 Mile Club Sticker
Perfect for notebooks, hydroflasks, and so much more, the 100 Mile Club Annual Sticker showcases your participation year after year. How many will you collect?
Included in the following packages:
"WOW" Certificates
What's your WOW? Showcase your MILEstone stickers, or celebrate any achievement both on and off the track. 4 certificates included in each package.
Included in the following packages: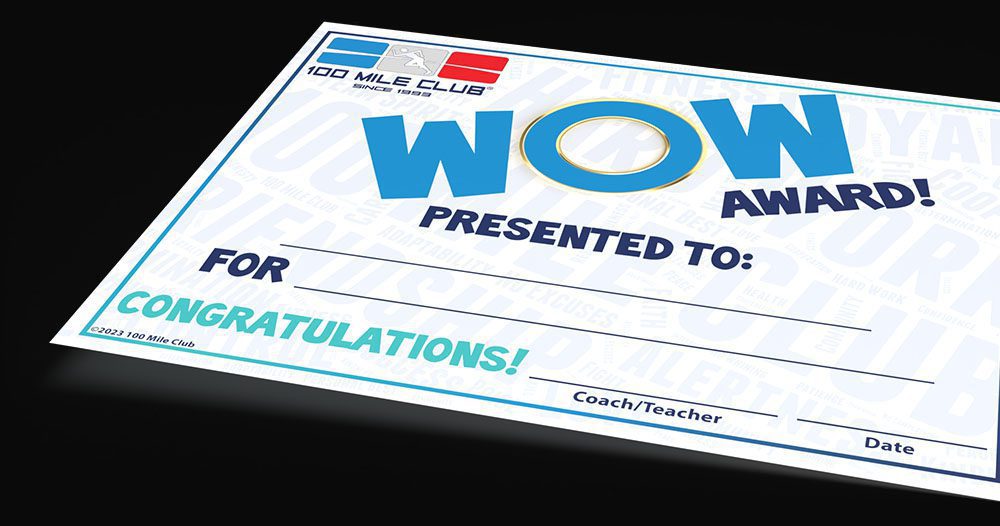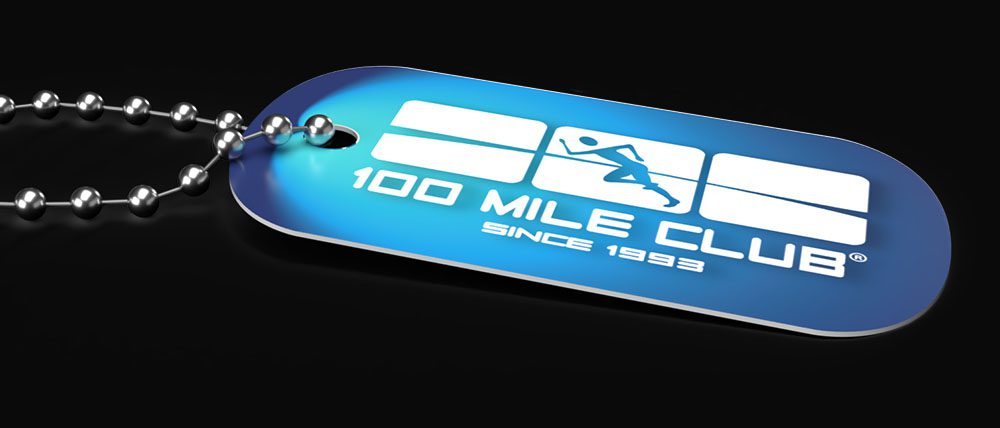 Dog Tag Keychain
Kids proudly wear their 100 Mile Club Dog Tag Keychain to remember their goal and to talk with others about how many miles they've already run.
Included in the following packages:
MILEstone Stickers
A fun way to show off miles earned, these MILEstone stickers mark progress at 25, 50, 75, and 100 miles. Place them in the 'O' of our WOW certificates, or stick them anywhere to proudly showcase your achievements!
Included in the following packages: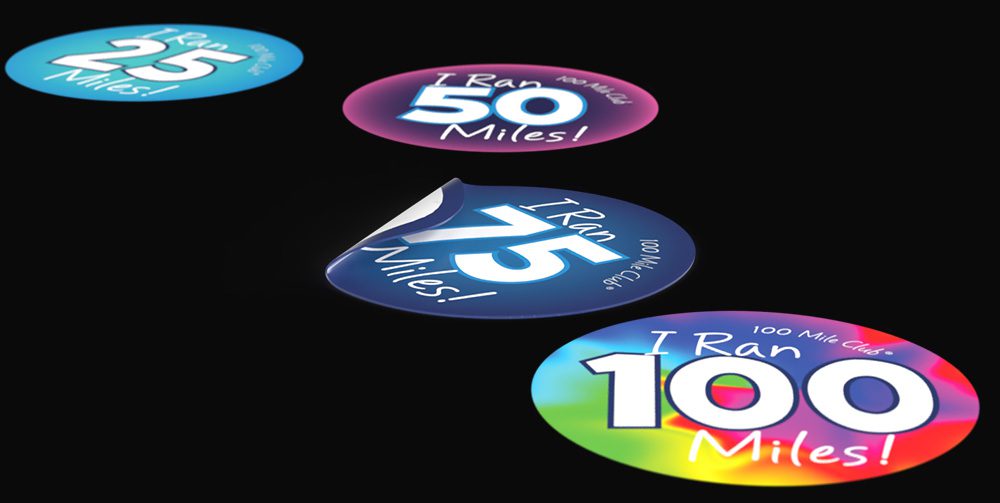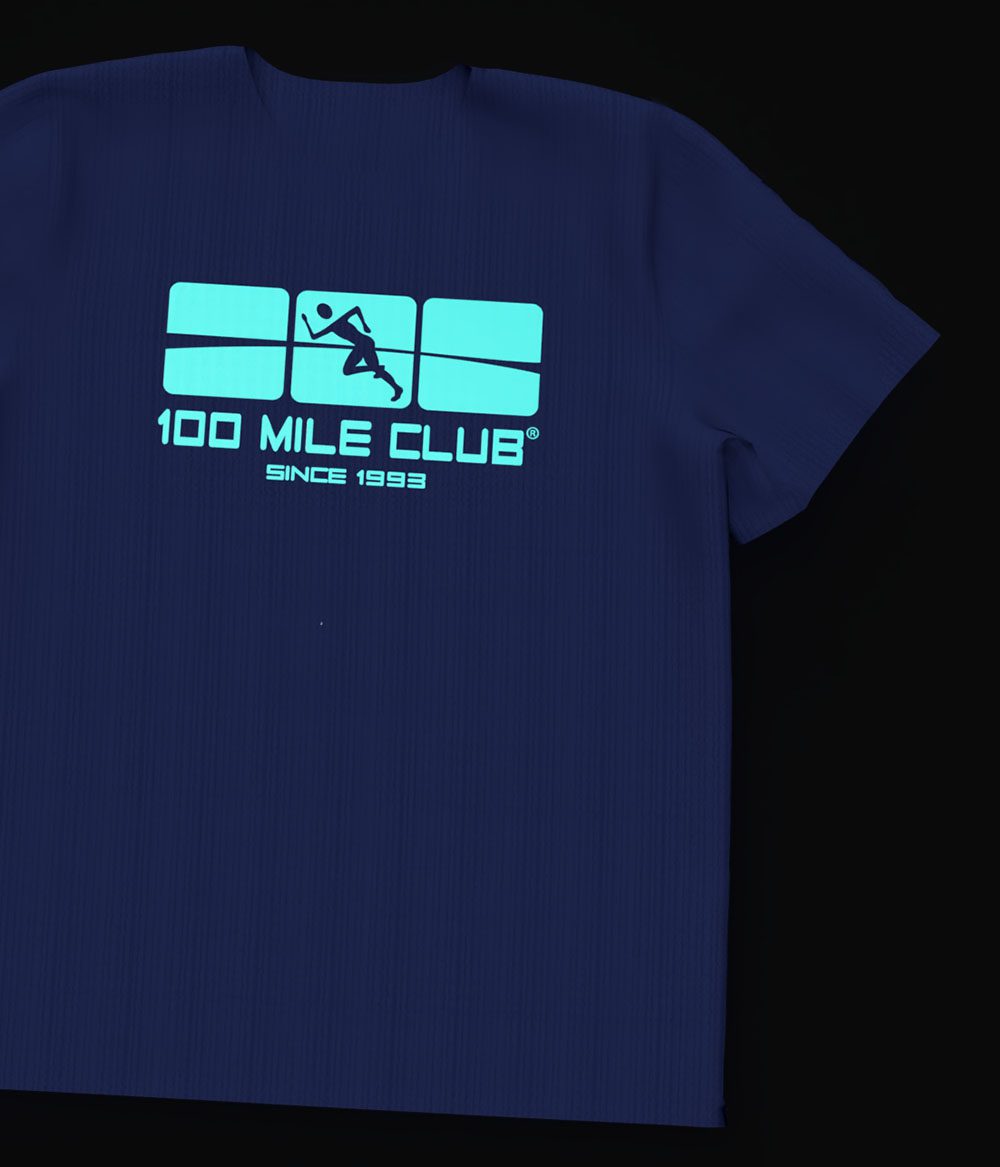 25 Mile T-Shirt
Every year, the 100 Mile Club signature t-shirt color changes. No matter where you are, who you are, or when you earn your tee, your shirt will match those of every 100 Mile Club participant that year.
Our Founder, Kara Lubin began hand-painting 100 Mile Club t-shirts way back in 1992. The trademark checkbox design on the back of the tee was invented on the floor of her tiny apartment during her UC Riverside grad school years.  The checkboxes on each tee allow participants to track their miles up to 100 and beyond by simply marking boxes as they pass each MILEstone. The ways in which these boxes are marked are always creative and reflect the personality of the runner.
As we say, "every tee tells a story". Learn more about these incredible keepsake tees here.
Included in the following packages: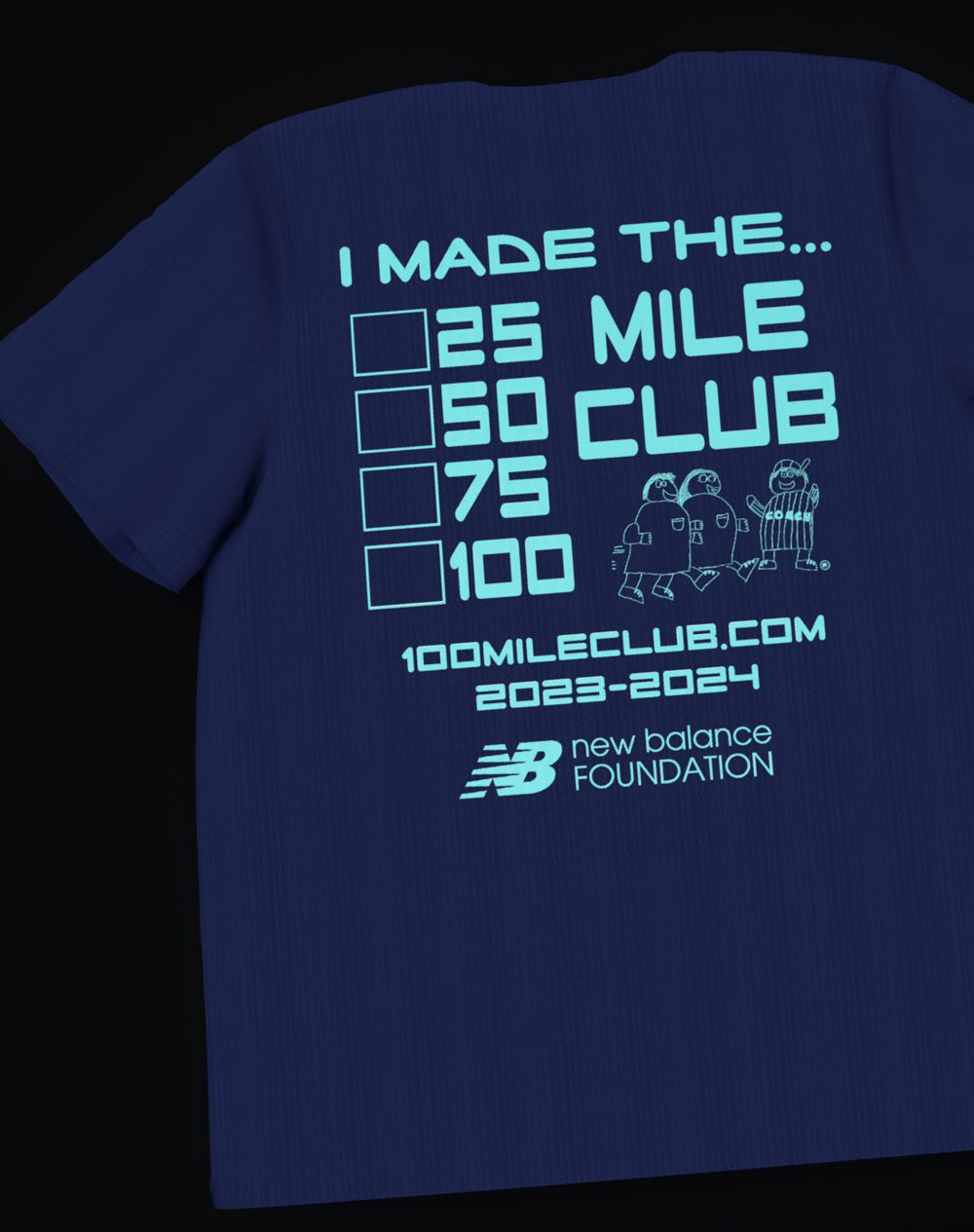 50 Mile Pencil
The 50 Mile Pencil is a meaningful and useful way to celebrate the mid-way goal.
Some kids use their pencil exclusively at school, even calling it "good luck". Others save it for a rainy day or keep it safely tucked away as a memento of their 50-mile journey…the half-way point to their 100 mile goal.
Included in the following packages: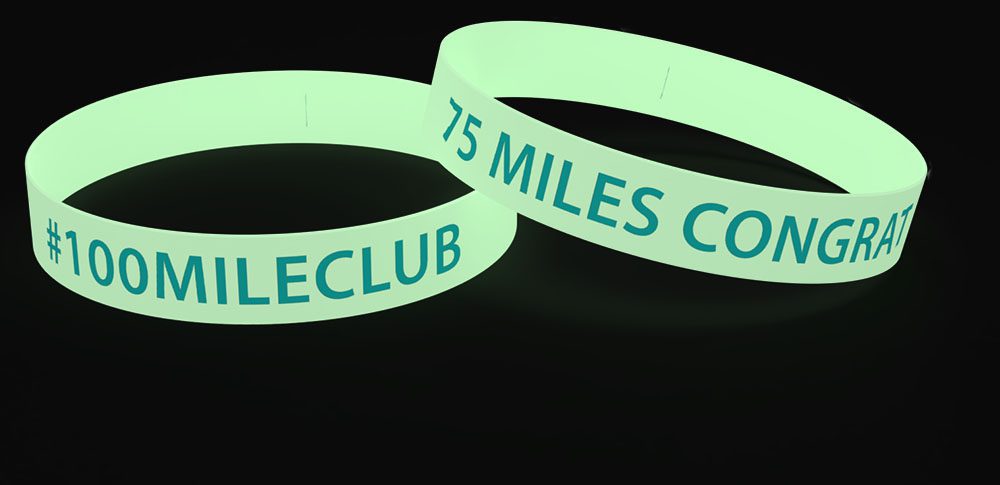 75 Mile Wristband
Everyone loves a wristband…especially if it glows in the dark! Some coaches launch these into the air, celebrating 75 miles with cheers and WOOHOO's, and some present them with quiet dignity or gently and ceremoniously place them on their runners' wrists.
Either way, once runners hit this point, there's no turning back. 100 is just around the corner.
Included in the following packages:
100 Mile Gold Medal!
Always earned. Never given. That's how it works in 100 Mile Club®.
Earning and receiving the Gold Medal are quintessential moments in the 100 Mile Club experience. The medals are stunning and so meaningful, imprinted with essential life skills learned and experienced during the 100 Mile Club journey.
Our GOLD MEDALS are ordered by site coaches and shipped in late Spring for students who have reached 100 miles or more. Medals are included in package price; separate shipping fee may apply.
Included in the following packages: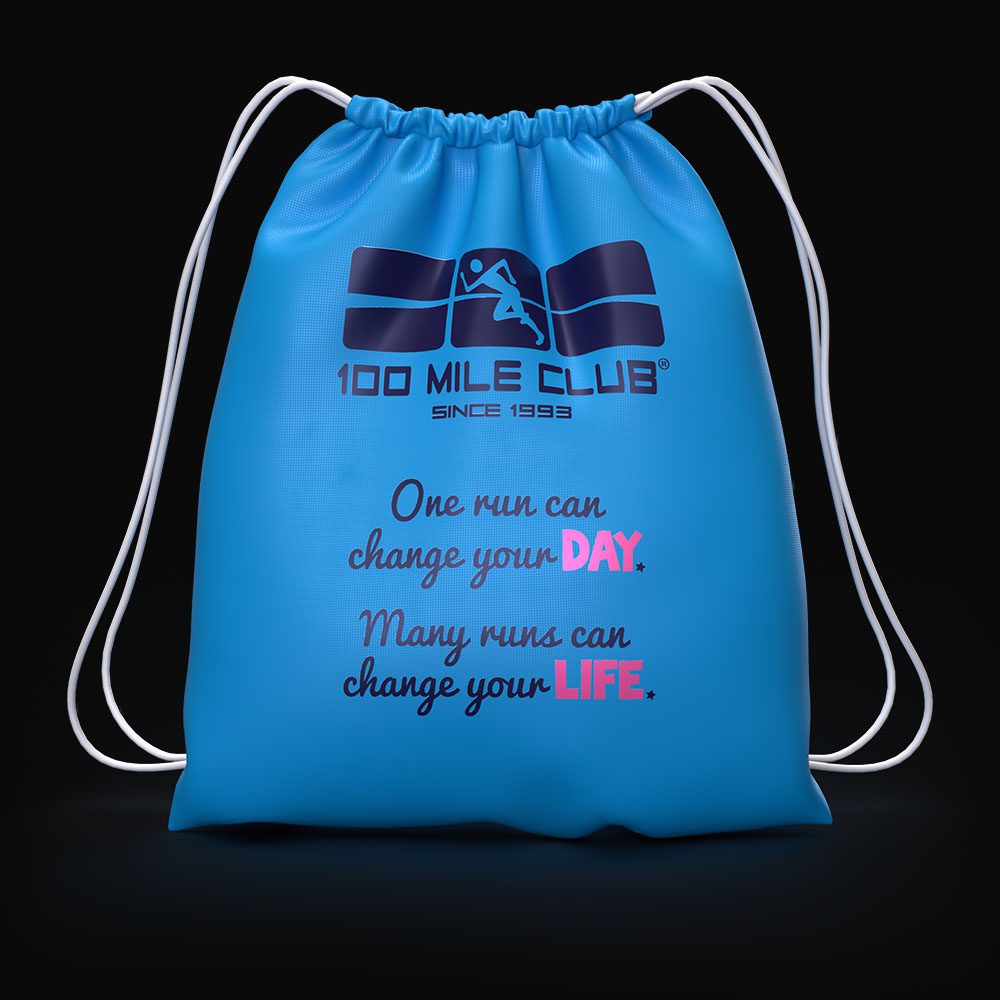 Drawstring Backpack
Perfectly complementing the 25 Mile T-Shirt, this drawstring backpack can hold all of your 100 Mile Club Swag. Pack your water bottle and snacks for the track in this lightweight but sturdy bag!
Included in the following packages:
Collapsible Water Bottle
Stay hydrated wherever you go! This 16oz collapsible water bottle is the perfect size to carry with you, and includes a carabiner for clipping onto backpacks and more.
Included in the following packages: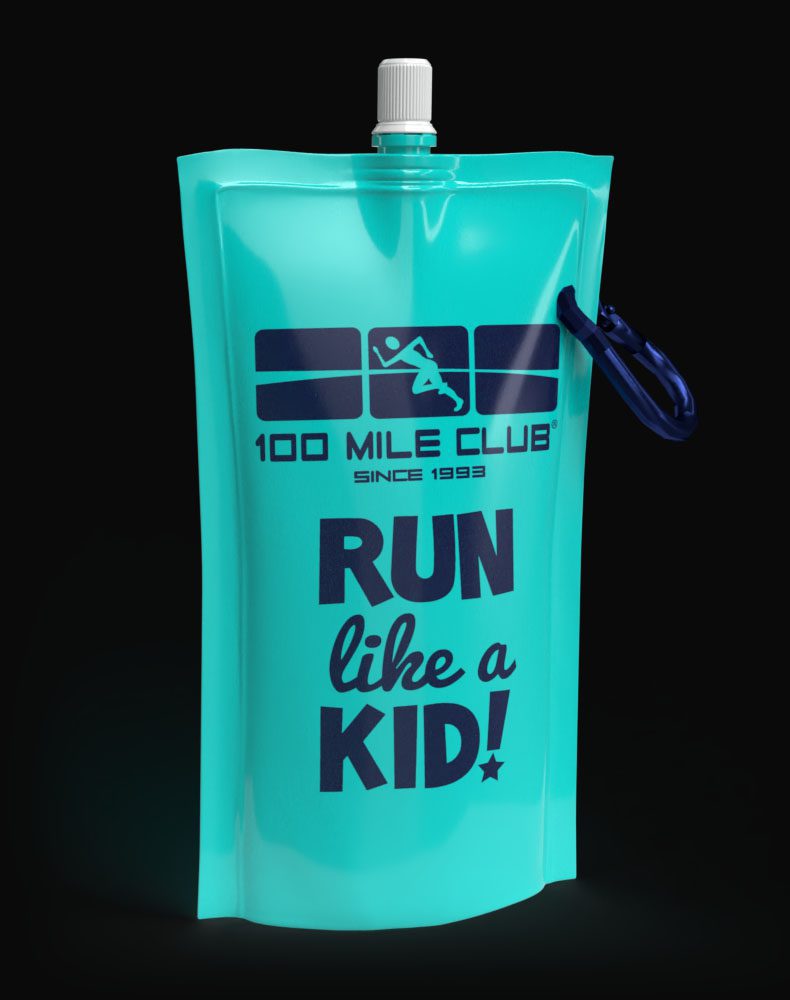 Folding Frisbee
Running is fun but running to chase (and catch) a frisbee in an open field is even more fun. 100 Mile Club makes that happen with this fun frisbee.
Included in the following packages:
Year-End Certificate
Printed on high-quality, glossy, heavy-bond paper, the Year-End Certificate is awarded to each participant, regardless of miles achieved. These are presented at the year-end medal ceremony and are framed or kept in memory books all over the world.
Included in the following packages: